Both men and women love the look of smooth skin that is achieved through laser hair removal. Here's how you can ensure that you have the most effective laser hair removal treatments.
How to Get the Most From Laser Hair Removal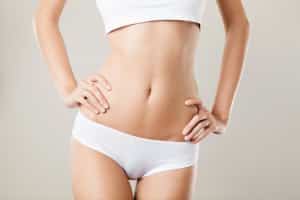 Consult with a technician to discover whether or not you are a good candidate for laser hair removal. People with fair skin and darker hair usually experience the best results.
It's not unusual for people who are interested in laser hair removal to use other products to control hair growth. Some of these, like waxing or tweezing, remove the hair by the hair follicle. You'll want to avoid this for six weeks prior to your first treatment. That's because the laser targets the hair at the follicle. You can still keep a more groomed look during this time by shaving.
Laser hair removal is known to be somewhat painful. Fortunately, new technology is helping to ease the pain. Before scheduling a session, ask the technician about the equipment they use. The newer equipment is more efficient and less painful. Other ways to reduce the pain of the treatments are to shave just before the appointment and to avoid caffeine for a full day before each session.
Offer the technician feedback as the laser hair removal procedure progresses. If you feel that you're experiencing an unusual amount of pain, the technician may be able to make adjustments to alleviate your pain.
Those who are unfamiliar with laser hair removal may find it helpful to know that hair will not grow in the treatment area for at least 24 hours. Later, some hairs are bound to return. Some of these will be very loose and can be removed with a washcloth in the shower or a pair of tweezers. However, avoid tweezing any hairs that seem stuck. Leave them for your next session of laser hair removal.
Find out how to get the most out of your laser hair removal treatment with the experts at Summit Skin & Vein Care.
Call us today to get started! (816) 533-4398
Proudly serving Kansas City, Lee's Summit and surrounding areas