When others look at you, what do they see? Do they see a person that is radiant, confident and self-assured, or do they see someone who is self-conscious due to skin hyperpigmentation or skin pigmentation disorder? You deserve to live life in skin that you can be proud of. Let us provide the skin pigmentation treatment and hyperpigmentation treatment you need and make the beautiful skin you dream of a reality.
What Causes Hyperpigmentation?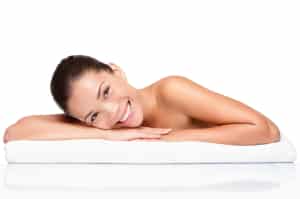 Hyperpigmentation can be caused by a wide number of factors, including burns, injuries, hormones, pregnancy, various medications, sun exposure, acne and age. Some people have a greater genetic disposition towards hyperpigmentation or skin pigmentation disorder than others, and for these people, avoiding the above factors may not be enough.
What Options are Available for Hyperpigmentation Treatment?
Whether your hyperpigmentation is subtle or severe, if you want it gone, you do have options. Here are three excellent hyperpigmentation treatment and skin pigment orientation options we offer right here at Summit Skin & Vein Care of Lee's Summit, Missouri.
IPL™ Photorejuvenation
An excellent, non-invasive way to reverse the sun's damaging effects on your skin, IPL™ Photorejuvenation has been shown to be an effective hyperpigmentation treatment for freckles, sun spots and other skin discolorations. It does involve a series of treatments, but it results in a more youthful appearance that you'll love.
Chemical Peel / Microdermabrasion
Are you looking for a hyperpigmentation treatment that is quick, easy and effective? If so, a chemical peel or microdermabrasion may be just the solution for you. These methods of treating hyperpigmentation help to restore your natural, radiant skin in just under an hour.
Learn More
If hyperpigmentation treatment sounds right for your skin, give us a call at (816) 533-4398 today! Our knowledgeable and professional staff would love to talk to you, answer any of your questions, and help get you on your way to more beautiful, glowing skin today!