Developing spider or varicose veins is frustrating. At best it causes self-consciousness, and at worst it is a sign of a painful venous disease. Summit Skin & Vein Care is the Lee's Summit and Kansas City area expert in skin and vein care. At our treatment center located in Lee's Summit, we provide each patient who comes to us with effective spider vein and varicose vein treatment options. We will help guide you through your treatment process with the least stress and inconvenience as possible.
Medical Treatment Options for Varicose Veins & Spider Veins
Summit Skin & Vein Care offers several non-surgical and surgical options for varicose vein treatment, including:
Endovenous Laser Ablation (EVLA) Treatment
Endovenous Laser Ablation Treatment is an alternative to traditional surgical vein treatment methods. With this varicose vein procedure, using laser fiber technology and laser light, our venous disease specialists safely seal the vein. As the light gently heats the vein, the vein will seal and blood will re-route and circulate through healthier veins.
Sclerotherapy
Sclerotherapy, also referred to as "ultrasound-guided sclerotherapy," is another less invasive procedure that is often preferable to surgery as a treatment for spider veins and varicose veins. In this procedure, we seal under-the-surface veins that would otherwise require surgery. This treatment method involves using a tiny needle to inject medication into varicose and spider veins, causing them to collapse. As the veins reabsorb into the body, they are no longer visible, and symptoms are relieved.
Spider Vein Treatment
Similar to varicose veins, spider veins result from hindered blood flow of damaged veins. However, spider veins are typically smaller and have a more colorful, superficial appearance. When treating spider veins, we often use sclerotherapy, which is the same procedure used to eradicate varicose veins, but we also use Laser Vein Therapy – Nd:YAG™ due to the fact that spider veins are often closely related to and can be made worse by reticular veins.
Laser Vein Therapy – Nd:YAG™
Laser Therapy is a recommended reticular vein and spider vein treatment for deeper, blue, hard-to-reach veins. With the use of precise energy and light wavelength, spider veins and reticular "feeder veins" can be dissolved and reabsorbed by the body. The treatment is safe and can eliminate the appearance and symptoms of damaged veins. This can be an effective option for those who have found other vein treatments to be ineffective.
Vein Treatment Before and After Images
Whether you have a mild case of spider veins or are suffering from a more severe venous disease, the professionals at our state-of-the-art skin care facility have the experience, technology, and skills needed to give each patient the best possible treatment. You can trust us to handle your spider veins or varicose veins with care.
View our gallery below to see how our specialists have helped others with varicose and spider vein treatment.
Varicose Veins and Spider Veins Gallery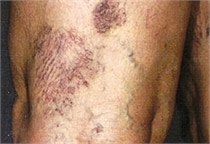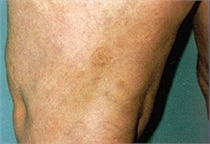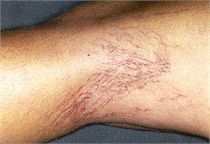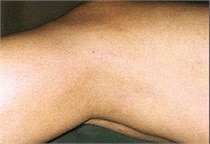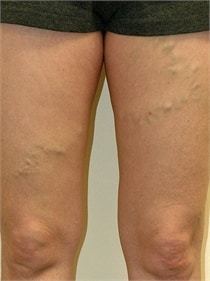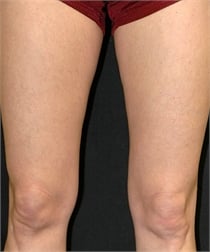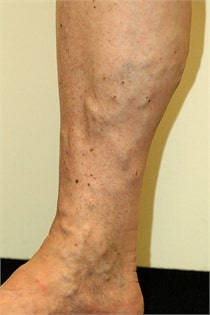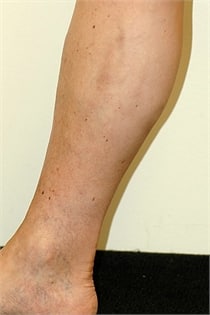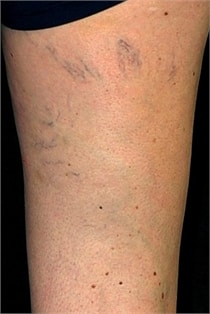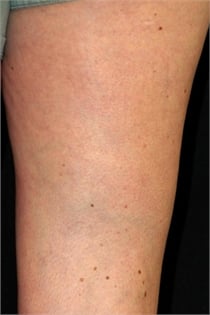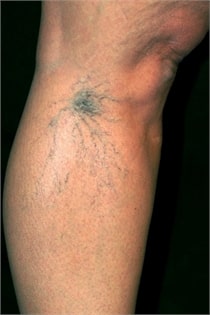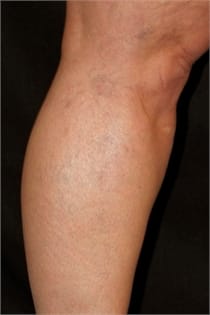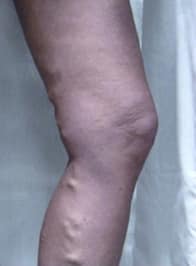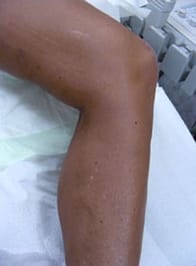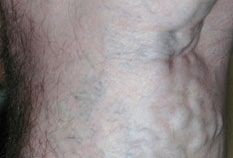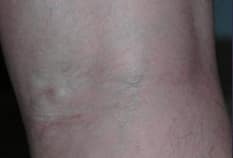 Call Summit Skin & Vein Care for Vein Treatment in Kansas City!
At Summit Skin & Vein Care, our vein treatment methods have proven effective for countless individuals over the years. We work closely with our patients to diagnose and treat vein conditions such as varicose veins, venous insufficiency, spider veins, and venous leg ulcers. Call today to schedule your free vein screening, during which we can help you take your first step towards enhanced health and life-changing confidence!