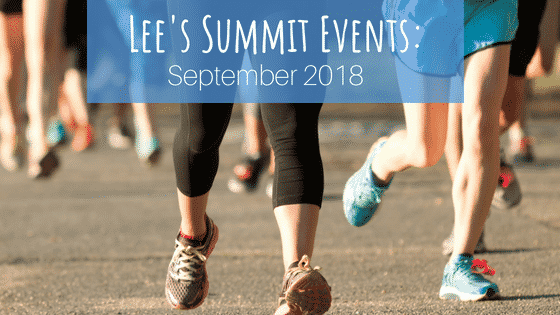 It's fall, y'all! The days might be getting cooler, but Lee's Summit isn't slowing down! There are fun events for everyone this September, and we hope that you get to experience them all! 
September Events
Heart of the Summit 5K, 10K & 10K Relay
EVENT DATE: Saturday, September 8, 7:30 AM – 10:30 AM
Show your support for the heroes in our community! Heart of the Summit benefits the Lee's Summit Police and Fire Departments. You can run solo, or grab a group of friends and participate in the 4-person relay event. Registration is available right up until the race begins, so register today! There will be a pancake breakfast included for a small fee.
Downtown Movie Night
EVENT DATE: Thursday, September 13, 8:00 PM – 10:00 PM
Downtown Lee's Summit
BIG, the Tom Hanks classic about a kid who wishes to be an adult, is coming to Lee's Summit! Don't miss out on this 80's classic that is perfect for kids of all ages! There will be drinks and popcorn available for purchase.
Piccadilly Gala
EVENT DATE: Thursday, September 20, 6:00 PM – 9:00 PM
The Pavillion at John Knox Village
It's ladies' night out! This auction and benefit supports Downtown Lee's Summit Main Street. This exclusive event will feature dinner, the exciting, live Piccadilly auction, contests, and a silent auction. Don't miss out on your chance to join other women in supporting our community!
Fall Harvest Days at Paradise Park
EVENT DATE: Saturday, September 29, 12:00 PM – 6:00 PM
It's finally fall! After the scorching summer, enjoy a full day of family-friendly activities at this fall festival. Take a relaxing hayride through the park and sip on hot chocolate with the ones you love. There is a petting zoo for little ones, as well as games and funny stories on the hayride that will keep your whole family entertained. Don't miss out on this autumn celebration!
Fall is on its way! Summit Skin & Vein Care is proud to be part of the Lee's Summit community. Call us today at (816) 295-7360 to learn more about our services.