In our last post, we wrote about how to prepare for laser hair removal. But what should I do afterward? Laser hair removal is a fantastic alternative to shaving and tweezing, but to be successful it's important to provide appropriate care for your skin after your appointment. Here are a few tips for keeping your skin happy and healthy.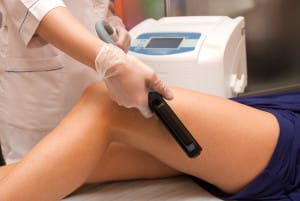 Redness and Itching Are Normal
Most people who undergo laser hair removal experience mild itching and redness for about the first 24 hours post treatment. These symptoms are normal with laser hair removal as the treatment does irritate the skin. A hydrocortisone cream or an aloe gel can help with soothing this irritation. If this condition persists or becomes worse, it may be worthwhile to contact the technician who performed the laser hair removal.
Sunscreen Is More Important Than Ever
Sunscreen is always essential, but it's especially so after laser hair removal. When irritated skin gets sunburned, it's unbelievably painful. Protect yourself with regular applications of sunscreen. You'll also get a bonus for using sunscreen on your next visit. With paler skin your next laser hair removal appointment will be even more effective.
Hair Regrowth
One laser hair removal session is typically not enough to completely remove hair. Usually at least five to seven laser hair removal appointments will be required to get the job done because hair grows in cycles. Consequently, you'll notice hair growing between sessions. Use a gentle exfoliation technique to help loosen and detach any shedding hairs. Pour an exfoliating body wash onto a soft washcloth or loofah and gently massage onto the affected area. This will eliminate the shedding hairs that were treated in the last session. To handle hair regrowth that will be targeted in the next session, rely only on shaving. Tweezing, waxing and other hair removal methods that work on the follicle will sabotage your laser hair removal treatments.
Keep Track of Medical Issues
Inform other medical caregivers about your laser hair removal therapy, and let your dermatologist know about any new medications or treatments to avoid complications.
Call Us Today
For more information about our treatments and services, or for advice about taking care of your after laser hair removal,  call Summit Skin and Vein Care in Lee's Summit at (816) 533-4398.