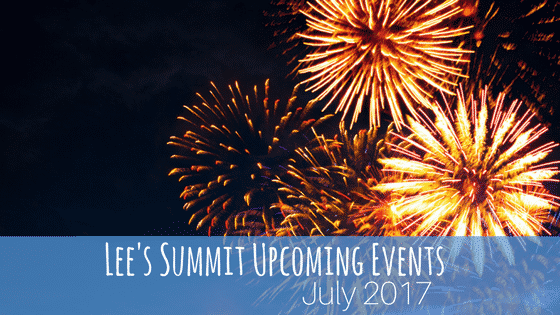 Lee's Summit always has something going on and July is no different. From independence celebrations to Santa Claus (yep, that's right!), there is sure to be something that strikes your fancy.
Independence Day
EVENT DATE: Tuesday, July 4, 9 am – 4:30 pm
Missouri Town 1855, 8010 E. Park Rd.
Experience the festivities as the Missouri Town staff and volunteers celebrate America's independence. Patriotic speeches, children's games, period cooking, dancing and militia marches are a few of the activities to be enjoyed. Anyone who wants to participate in the march down the main road in the traditional Missouri Town Independence Parade is invited!
Sidewalk Sale 2017
EVENT DATE: Saturday, July 15, 10 am – 5 pm
Downtown Lee's Summit, 3rd & Douglas
Take advantage of some great summer savings from participating downtown businesses. Get quality items at their lowest prices! You never know what goodies you are going to find.
Christmas in July at the Market 2017
EVENT DATE: Wednesday, July 19, 7 am – 1 pm
Downtown Lee's Summit Farmers Market
Get a word in with the big guy five months early. While there may not be any snow, Santa will be dressed to the nines in his "summer outfit" taking pictures with kids. Customers can also enter to win a Farmers Market gift basket while shopping for fresh produce, baked goods, handmade crafts, and more!
Well-Played 2017
EVENT DATE: Wednesday & Thursday, July 26 – 27, 6:30 pm – 9 pm
City Hall Plaza, 220 SE Green Street
Spend a night enjoying an enticing new production. Well-Played is the newest street theater production from Summit Theatre Group and Downtown Lee's Summit.  This new play follows two street musicians through a chance meeting in downtown Lee's Summit.  The story begins at the City Hall Plaza, carries on to the Neighborhood Café, including a dinner there, and concludes near the Amtrak Station. This event costs $30 and is the perfect outing for a date night.
Summit Skin & Vein Care is proud to be a part of this passionate, exciting community. To learn more about our services in Lee's Summit, call us today at (816) 295-7360.