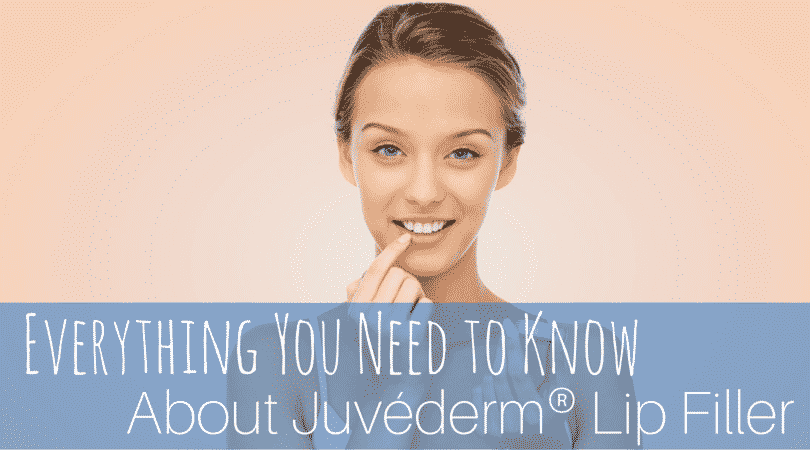 Dermal fillers, like the Juvéderm® lip filler, are all the rage right now thanks to Kylie Jenner and other high-profile fans. Jenner and other celebrities have been open with their scores of social media followers about how they achieved their full-lip pouts. Of course, Juvéderm® lip filler is not just for the rich and famous. Anyone can try this revolutionary treatment that helps achieve a fuller lip and younger appearance.
What Is Juvéderm® Lip Filler?
Juvéderm® lip filler is the ideal answer for people who need better results than a topical cream will give them but aren't ready to go under the knife. Dermal fillers restore volume to the face by filling in lines and wrinkles. Juvéderm® lip filler, in particular, is used to treat the lines that form in and around the lips. However, many younger people are using this treatment simply to gain more volume to their pout.
Hyaluronic Acid
The main ingredient in Juvéderm® lip filler is hyaluronic acid. This substance occurs naturally in the human body. However, the hyaluronic acid found in Juvéderm® lip filler is a nearly identical synthetic version. The function of hyaluronic acid is mainly to maintain the skin's elasticity and plumpness. An injection replaces the hyaluronic acid that is lost with age, thus helping the skin retain a youthful appearance.
What to Expect with Juvéderm® Lip Filler
Having this treatment performed in the mouth region takes less than one hour. Some patients experience light to moderate bruising or discomfort after the injection. Nonetheless, there's no real downtime associated with the procedure. Most people are able to continue on with their daily activities after having the injection performed. The results can last anywhere from six months up to two years and are immediately noticeable.
What Else Is Juvéderm® Used For?
Juvéderm® lip filler is just one product in the Juvederm family. Related treatments add volume to the cheeks, fill in the wrinkles in the brow and perform other revolutionary feats.
Think Juvéderm® might be right for you? Call Summit Skin & Vein Care today at (816) 286-4064 in the Lee's Summit and Kansas City area to learn more.