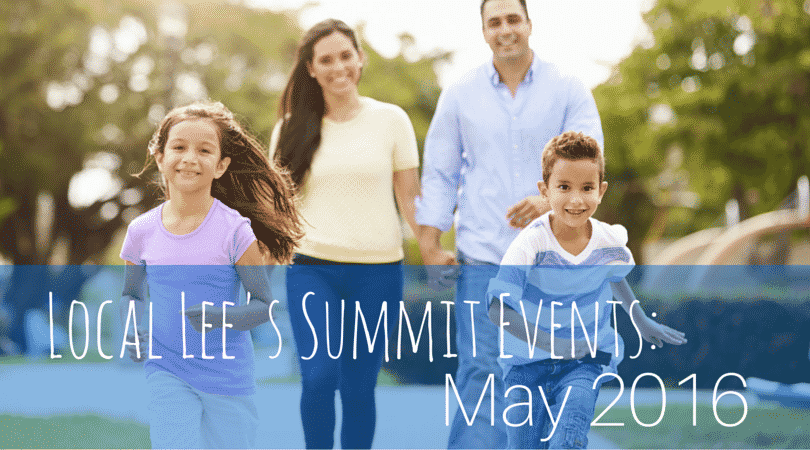 Goodbye April showers, hello May flowers! Between May Day, Mother's Day and the first true signs of summertime, the month of May is one of our favorites. The Lee's Summit community really comes alive with the beautiful spring flowers and outdoor-friendly weather. We've put together a list of some of the best local events going on in Lee's Summit during the month.
Lee's Summit Symphony Family Pops Spectacular
The talented Lee's Summit Symphony will perform "The Magnificent Seven," "Dances with Wolves," and other Western-themed music in a fun "Wild Wild West"-themed experience! Guests are encouraged to wear Western apparel and to be ready for fun activities for all ages. Featured performers for the event include Marvin Gruenbaum & the 3 Trails West Band and the R-7 6th Grade Honor Choir. Kids who come dressed in Western clothing will receive a free bandana. Pre-concert activities start on May 7 at 5:30 pm and include an Instrument Petting Zoo sponsored by the Heartland Music Academy, student art exhibits, special art activities by Got Art, and demonstrations by KC Strings. The concert will begin at 7:00 pm.
Downtown Farmers Market Spring Celebration
The Downtown Lee's Summit Farmers Market is back in full swing with the Spring Celebration on May 7. Along with wonderful fresh produce, baked goods and more, attendees can enjoy live music while shopping. Bringing your kids? The Market also has fun activities to keep the kids entertained while your shop. The Spring Celebration will be from 7 am to 12 pm. Come see why the Downtown Lee's Summit Farmers Market was named the top Farmers Market in Missouri for the third year in a row.
Fourth Fridays Art Walk
The Fourth Fridays Art Walk in Downtown Lee's Summit is back again this month with the fitting theme of Music in May. Fourth Fridays always include a fun variety of activities for all ages, including artist receptions and showcases, street theater, yoga, and live music. The Art Walk season only lasts until August, so be sure to go while you can!
Music in the Park
Music in the Park is a series of free Friday night events featuring live music from a variety of different bands and musicians. Located at Howard Station Park in Downtown Lee's Summit, this is the perfect way to enjoy a beautiful evening with friends and family. May 27 is the Music in the Park kickoff event for the 2016 season, and its theme is Kid's Night. Bring the little ones and get ready for a great time!
As a local Lee's Summit business, Summit Skin & Vein Care is passionate about supporting our wonderful community. Learn more about us and our services by contacting us today at (816) 295-7360.