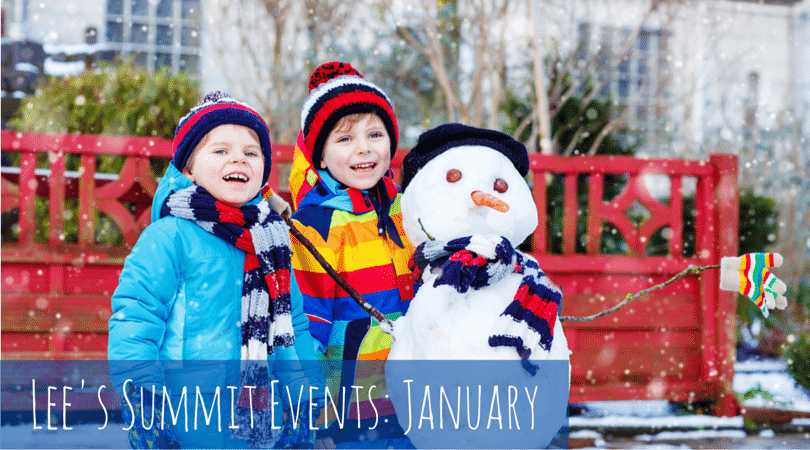 After the business of the holiday season, it may seem a little quieter in Lee's Summit. But don't be mistaken–the month of January offers a variety of fun events for all ages and interests. Lee's Summit residents are never short of something to do in our community. Check out our top picks for what to do in Lee's Summit in the first month of 2016.
Mayor's Character Breakfast
The Mayor's Character Breakfast has been a beloved Lee's Summit tradition since January of 2004 when the Lee's Summit CARES organization hosted the first event of its kind in our community. This now annual event has grown tremendously since 2004, with more than 500 attending each year. The event celebrates the character of Lee's Summit by inviting a special guest to speak each year. This year, the speaker is the beloved Chief's mascot, Dan Meers. Don't miss this wonderful celebration of the character of Lee's Summit. It takes place January 21 from 7:15 a.m. to 8:45 a.m. at The Pavilion at John Knox Village.
Middle School Teen Night
Can't find anything to entertain your teen? Check out the Middle School Teen Night at Paradise Park this January 8 from 6 p.m. to 7 p.m. Paradise Park presents an evening of indoor fun for middle school-aged teens. A $15 ticket includes an unlimited Max Pak, a $5 Fun Card, and a personal pizza. The event is sponsored by Lee's Summit CARES and offers a night of supervised fun for your teen.
Artist's Reception
The Lee's Summit Arts Council is hosting an exciting reception for their talented featured artist of their first quarter. The artist, Lee's Summit local Ny Wetmore, will attend the event in her honor. Her exhibit will also be on display through April 22, so don't forget to check out her beautiful artwork. The exhibit opens with the Artist's Reception beginning at 6:30 p.m. at the Gamber Community Center in Lee's Summit.
Supporting Lee's Summit Local Events
Summit Skin & Vein Care is a proud supporter of the Lee's Summit community. We hope you enjoy these wonderful local events as much as we do. Call us today at (816) 533-4398 to learn about our services.