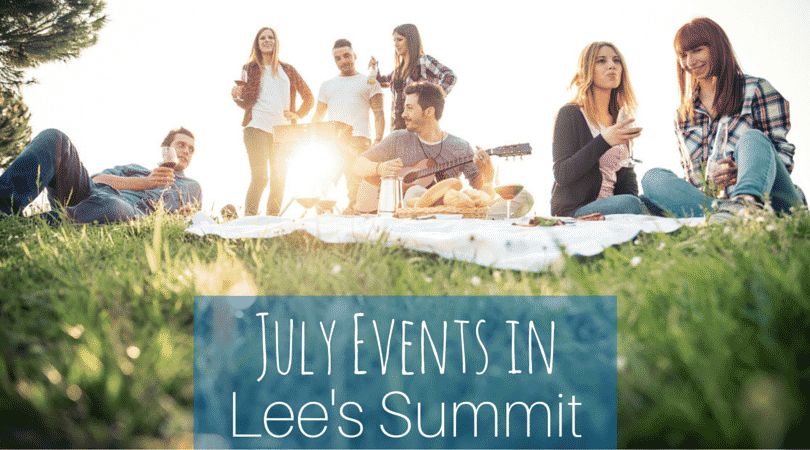 We hope you're all enjoying the beginning of another beautiful summer in Lee's Summit! Many of you may be planning some summer getaways with family and friends, but that doesn't mean there isn't still plenty to do right here in Lee's Summit. Check out the awesome events the city has planned for the month of July!
Legacy Blast Fireworks Extravaganza
Celebrate Independence Day with the whole city! The Lee's Summit Parks and Recreation department and the City of Lee's Summit together are hosting a fireworks extravaganza at Legacy Park on July 3. The extravaganza is more than just fireworks – the display will be choreographed along with music and will be simulcast! In addition to the fun display, there will be local food vendors, entertainers, and inflatables for the whole family to enjoy before the show. The event will be from 6 to 9 p.m.
Sidewalk Sale
The annual Downtown Lee's Summit sidewalk sale is back this summer! On July 16, participating Downtown Lee's Summit businesses will open their doors and offer patrons high-quality products at reduced prices. The sidewalk sale will go from 10 a.m. to 5 p.m., so make sure to take advantage of those summer savings by some of our favorite local shops!
Christmas in July
It's the most wonderful time of the year – Christmas in July! Take your kids for some summer fun at the Downtown Lee's Summit Farmers Market on July 20 from 7 a.m. to 2 p.m. and they'll have the chance to meet Santa in his special "summer outfit." While you're there, do some shopping at the local vendors for fresh produce, delicious baked goods and more.
Yoga in the Streets
Yoga in the Streets, hosted by Good Life Yoga and Tea of Downtown Lee's Summit, is the perfect opportunity to get active this summer. Suitable for all ages and ability levels, this fun evening of yoga is free to the public. Stop by with your yoga mat on July 22 at 6:30 p.m. and have some fun!
Which Lee's Summit events will you be attending this month? Share with us in the comments!