Advance to Healthy, Radiant Skin with Skin Care Products from the Creators of Alpha and Poly Hydroxys.
The NeoStrata® professional skin care products are uniquely formulated with alpha-hydroxyacids (AHA) and polyhydroxy acids (PHA) to enhance this therapeutic skin care treatment recommended by physicians. These skin care products are beneficial in improving the visible signs of aging or sun damaged skin and for the treatment of various dermatological conditions.
NeoStrata® and Exuviance® skin care products are dermatologist-developed, fragrance free, and are not tested on animals. Theses skin care products are proven to be non-comedogenic and non-acnegenic. The containers are sealed with tamper-resistant safety seals to protect each skin care product's integrity until opened.
Skin Care Products
---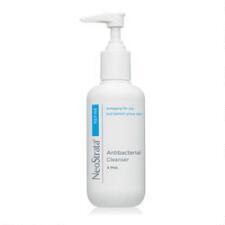 NeoStrata® Antibacterial Facial Cleanser
6.0 oz Pump Bottle
This soap-free foaming cleanser is formulated with Triclosan, a broad spectrum antibacterial. This skin care product reaches deep into pores to dissolve impurities and help reduce problem-causing bacteria that can worsen conditions such as acne and rosacea. PHAs provide light exfoliation, while soothing chamomile extract and Pro-Vitamin B5 help condition skin.
Suitable for all skin types, including sensitive skin
Soap free
Fragrance free
Active Ingredients:
---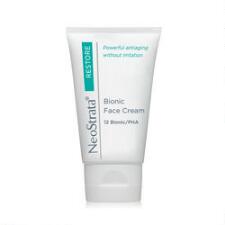 NeoStrata® Bionic Face Cream
1.4 oz Tube
This ultra emollient, advanced anti-aging skin care cream provides intense hydration and skin smoothing effects without irritation. Studies prove the NeoStrata® Bionic Face Cream is exceptionally mild, non-irritating and helps calm irritated skin and reduce redness. This skin care product is ideal to help condition skin after peels, microdermabrasion, laser, or for use with topicals such as retinoids that can dry the skin.
Fragrance free
Hypoallergenic
Non-comedogenic
Non-acnegenic
Active Ingredients:
8% Gluconolactone
4% Lactobionic Acid
---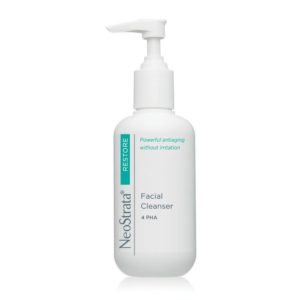 NeoStrata® Facial Cleanser
6.0 oz Pump Bottle
This facial cleanser formulation gently yet effectively cleanses and exfoliates without drying or stripping the skin. It is especially beneficial in conjunction with therapeutic skin care regimens, for patients with sensitive skin, or those who have recently undergone an in-office procedure such as microdermabrasion, a chemical peel or a non-ablative laser procedure.
Soap free
Fragrance free
Suitable for all skin types
Hypoallergenic
Active Ingredients:
---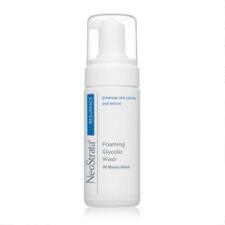 NeoStrata® Foaming Glycolic Wash
3.4 oz Pump Bottle
This potent cleanser is formulated in an amphoteric system to capture the benefits of Glycolic and Lactobionic Acid while minimizing the potential for irritation. Formulated with 18% Glycolic Acid and 2% Lactobionic Acid to gently exfoliate, unclog congested pores, and stimulate cell renewal it prepares skin for optimal benefits of the regimen that follows.
pH balanced

This skin care product is n

ot recommended for patients with sensitive skin
Soap free
Fragrance free
Active Ingredients:
18% Glycolic Acid
2% Lactobionic Acid
---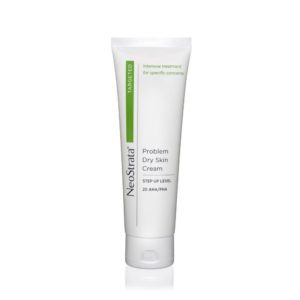 NeoStrata® PDS
3.4 fl oz Jar
This rich skin care cream is formulated with 20% Alpha Hydroxy Acid (AHA) to smooth and moisturize severely dry, rough and thickened skin, such as knees, elbows and heels. Significant improvement has been demonstrated in heavily calloused skin in as little as 3 weeks of once daily use. The highly emollient beeswax and skin conditioning oils help to instantly reduce skin roughness on contact. This new, fragrance-free formulation of the NeoStrata® PDS contains Pro-Vitamin E and Maltobionic Acid and also helps reduce scaling and flaking associated with hyperkeratosis.
Fragrance free
Created by dermatologists
Active Ingredients:
20% Hydroxy Acid blend
Maltobionic Acid
Pro-Vitamin E
---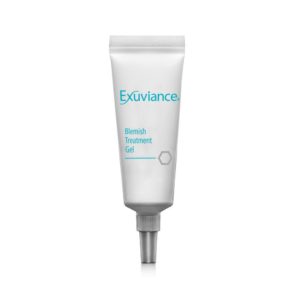 Exuviance® Blemish Treatment Gel
0.5 oz Tube
Treat oily, acne-prone skin with Exuviance Blemish Treatment Gel, a targeted skin care solution for imperfections and blemishes. Gentle exfoliants help remove impurities and refine pore size, while a concentrated formula of Pro-Vitamin A (Pro-Retinol) and blemish-fighting Salicylic Acid combine to control excess oil and target troubled areas. Our patented NeoHydroxy™ Complex – containing the Alpha Hydroxy Acids Acetyl Mandelic Acid, Tartaric Acid and Citric Acid – has beneficial antioxidant skin care properties.
Developed by dermatologists
Ideal for acne-prone, oily skin
Helps refine pores
Promotes normal cell turnover
Minimizes the inflammation that occurs with acne lesions
---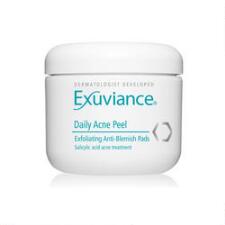 Exuviance® Clear & Smooth (Anti-Blemish Pads)
36 single use pads
Exuviance Clear and Smooth Daily Exfoliating Anti-Blemish Pads target acne and skin texture in just one step. Salicylic Acid clears acne blemishes and prevents new ones from forming while Alpha Hydroxy Acids enhance exfoliation and diminish pore size. The result is clearer, smoother-looking skin.
Helps reduce pore size
Ideal for acne-prone, oily skin