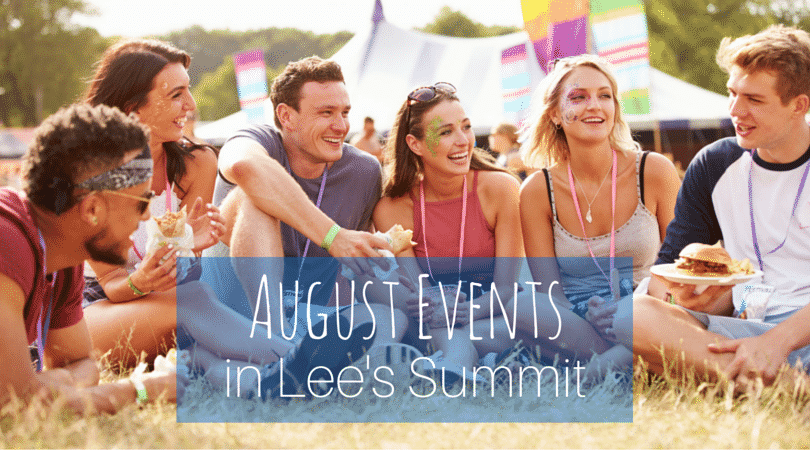 As summer nears its end and back to school preparations begin, take the time to soak up some last minute fun in August! Lee's Summit offers a multitude of engaging family events in the next few weeks including theatre, free concerts, and community yoga!
Well-Played
Catch a unique street theatre production in Downtown Lee's Summit on Thursday, August 4! Well-Played, written by Ben Martin, tells the tale of a chance meeting between two street musicians and brings the audience on a walk through City Hall, Neighborhood Cafe, and the Amtrak Station. $30 gets you tickets to the show as well as dinner at Neighborhood Cafe. The production runs from 6:30-9PM and begins at the City Hall Plaza!
Lee's Summit Parks & Rec Blues and Jazz Fest
Lee's Summit Parks & Rec features the 15th annual Blues & Jazz Fest as part of the Summer Concert Series! The free concert on August 5 takes place at the City Hall Plaza and showcases some of the area's best blues and jazz bands. The show starts at 7PM and runs until 10:30, be sure to check it out!
Harry Potter Day
This is a great event for families taking place all day August 6 at Paradise Park on Colbern Road. This day of fun caps off Paradise Park's Magic Week with the main reception happening from 11AM-2PM on Saturday. The secrets of magic and wizardry will be demonstrated, and those who subscribe to Paradise Park's e-newsletter can receive discounts by bringing in a Magic Week Voucher! Stop by anytime Saturday between 9:30AM-11PM!
Joseph and the Amazing Technicolor Dreamcoat
Come August 12, 13, or 14 for a night of fantastic entertainment as Summit Theatre Group presents the beloved classic musical, Joseph and the Amazing Technicolor Dreamcoat. Adult tickets are $15, but discounts are available for students, seniors, and groups, and children 5 and under receive free admission. The performance takes place at the Legacy Park Ampitheater at 8PM, but the gates will be open at 6PM and concessions are available. Be sure to bring your blankets and lawn chairs!
Fall Open House
Come down to 3rd & Douglas between August 26-28 to check out all of the new fall merchandise offered in stores located in Downtown Lee's Summit! You'll be immersed in the newest trends in clothing, home décor, jewelry, and more. You can also be entered to win a shopping spree in Downtown Lee's Summit!
Yoga in the Streets
This event began in July, and now has only one more date left! All ages and ability levels are welcome on August 26 from 9-10PM to the City Hall Plaza where yoga instructors from Good Life Yoga and Tea will guide a session. The event is free, and all you need to bring is your yoga mat and a positive attitude! Best of all, this is the annual Glow Yoga event, so glow jewelry will be provided to light up this nighttime practice!
Summit Skin & Vein Care is proud to be a part of this passionate, exciting community. To learn more about our services in Lee's Summit, call us today at (816) 295-7360.