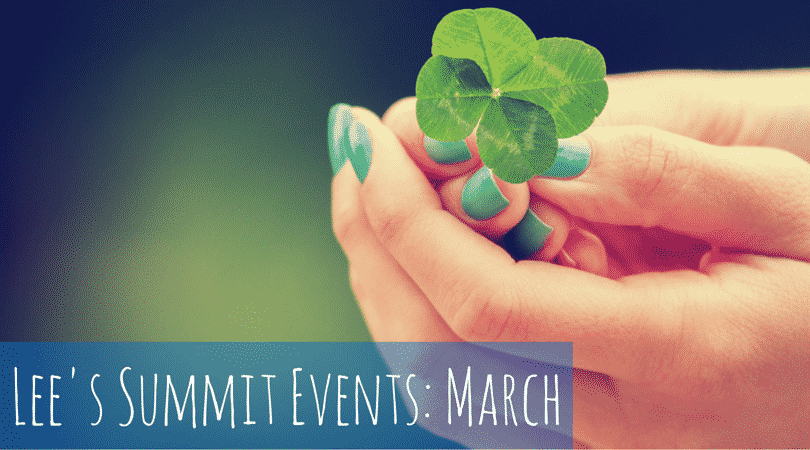 Celebrate the beginning of spring in Lee's Summit by attending one of the many fun local events going on this March and supporting our local Lee's Summit businesses. Here are a few of our top picks:
Emerald Isle Parade
Llywelyn's Pub's annual Emerald Isle Parade is back for its 11th year and will feature floats, walking groups, Irish dancers, musicians, and much more. There will be the exciting Blarney Brew Off home beer brewing competition organized by local beer and wine home brewing shop Grains & Taps for the adults, along with the Pot O' Gold Coin Hunt for the little kids. The parade route begins in downtown Lee's Summit at 8th Street and will head north on Green Street, west on 3rd Street, and finally north on Main Street. The parade is set to begin at 12 p.m. on March 12 and will be followed by a pub crawl organized by several downtown bars and restaurants. Before the parade, you are welcome to attend a traditional Irish Breakfast at Mingle. The breakfast will include corned beef and hash, eggs, bacon, biscuits and gravy, and blueberry breakfast sausage. Adults can buy tickets for $10 in advance and $15 at the door, and children's tickets are free under age 10 and $5 for older children. Don't forget to wear green!
Fourth Fridays in Downtown Lee's Summit
Don't miss the March Fourth Fridays Art Walk in Downtown Lee's Summit! Each month this these events features artist receptions and showcases, Music in the Park events at Howard Station Park, street theater, yoga events, and, of course, special surprise events. The 2016 season of Fourth Fridays begins on the fourth Friday of March. The March theme of the event is Classroom Kickoff.
Downtown Bunny Hop
This Easter, take your whole family downtown to meet the Easter Bunny in a parade from City Hall Plaza to Howard Station Park near downtown Lee's Summit. Following the parade, kids can line up to meet and take pictures with the Easter Bunny, and they can receive free candy from participating downtown. There will also be an Easter Bonnet Contest in Howard Station Park. Stop by on March 26 from 10 a.m. to 12 p.m.
Supporting Local Lee's Summit Events & Businesses
We can't wait to participate in these fun Lee's Summit events, and we hope to see you there! To learn more about Summit Skin & Vein Care and our services, call us today at (816) 286-4059.