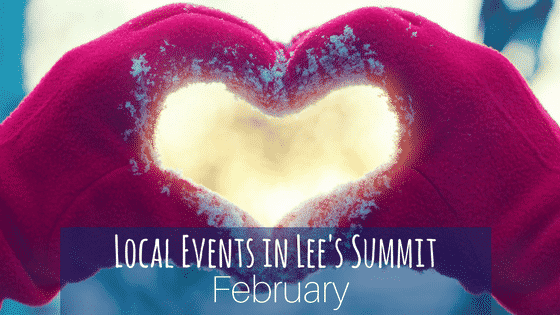 Start planning your February now with this list of upcoming events Lee's Summit has planned. It can be hard to have fun during the cold winter months but there are plenty of ways you can have a great time with your friends and family!
Chocolate Crawl for a Cause
EVENT DATE: Saturday, February 4, 12- 4 pm
Got Art Gallery in Downtown Lee's Summit
It's back! Chocolate Crawl for a Cause is an awesome way to get discounts at your favorite local stores while giving back to Lee's Summit Social Services. If you are interested in participating, shoppers are being asked to bring either a monetary donation (of any amount) or a non-perishable food item to Got Art Gallery. You will get a wristband, that allows you full access to all of the shop discounts, and a full-size chocolate bar (while supplies last) to munch on while you enjoy your time (and discounted!) shopping. Shops and restaurants not only have discounts available, but special offers as well — read the full list of participating downtown businesses here!
Live Local Music
EVENT DATE: Thursday- Saturday (times vary by day)- Click here for full list
Konrad's Kitchen & Tap House
Feel like there just isn't any good music around? Konrad's hosts live music every Thursday starting at 7pm, Friday at 8:30pm, and Saturday at 9pm. Enjoy great night out with food, signature cocktails and lively music.
Paradise Park Pirate Ship
EVENT DATE: February 1- 28, special event Saturday, the 18th
Paradise Park – 1021 NE Colbern Rd
Paradise Park's Foam Factory is being transformed into a Pirate Ship for the entire month of February! So, grab your best eye patches, peg legs, nautical gear and get ready for adventure! Kids will battle the pirates through the foam factory to save their ship and rescue mermaids. On February 18, from 11am- 2pm, you get to dress up and meet the pirates and mermaids, participate in giveaways, take photos, and more! For more information, click here.
Summit Skin & Vein Care is proud to be a part of this passionate, exciting community. To learn more about our services in Lee's Summit, call us today at (816) 295-7360.