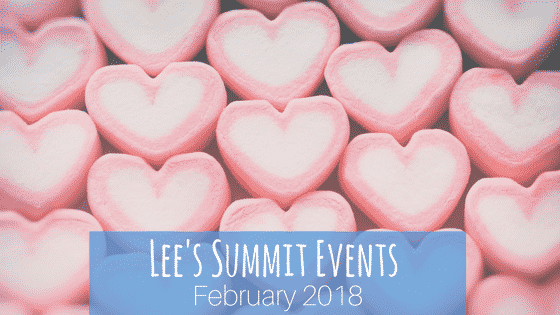 February 2018 Events
Chocolate Crawl For a Cause
EVENT DATE: Saturday, February 3rd, 12-2 pm
Downtown Lee's Summit, 13 SE Third Street
Lees Summit, MO 64063
Chocolate Crawl for a Cause is a great way to support our downtown partner Lee's Summit Social Services while getting great discounts at downtown businesses. Bring canned goods to Got Art Gallery and get a Chocolate Crawl necklace and a full-size chocolate bar (while supplies last). The necklace is your key to take advantage of exclusive event discounts at participating downtown businesses…just follow the balloons! Chocolate Crawl Promotions.
Middle School Teen Night
EVENT DATE: Friday, February 9th, 7-10 pm
Paradise Park
Lee's Summit CARES is putting on an evening of excitement for your middle schoolers this Valentine's Day. $15 will get your teen a $20 fun card, personal pizza, and sweet treat from Paradise Café!
Hands-Only CPR Training
EVENT DATE: Saturday, February 10th, 9-9:45 am; 10-10:45 am; 11-11:45 am
Lee's Summit residents (and others) are invited to make their community a safer place. Knowing how to administer CPR could mean the difference between life and death of a loved one or stranger. Prepare yourself in case of emergency with a free, life-saving CPR class put on by the Lee's Summit Health Education Advisory Board (HEAB).
Sweet Date Night, Wine Making Class
EVENT DATE: Wednesday, February 14th, 7-9 pm
The sweetest date night you could want is just around the corner. Learn how to craft artisan wines while dining on our chocolate fountain and nibbling on our delicious deli sliders. Whether you are just a fan of drinking wine or are a seasoned sommelier, you can join us for an informative, interactive, and fun way to learn how to create wine. Tickets are $45.
Summit Skin & Vein Care is proud to be a part of this passionate, exciting community. To learn more about our services in Lee's Summit, call us today at (816) 295-7360.