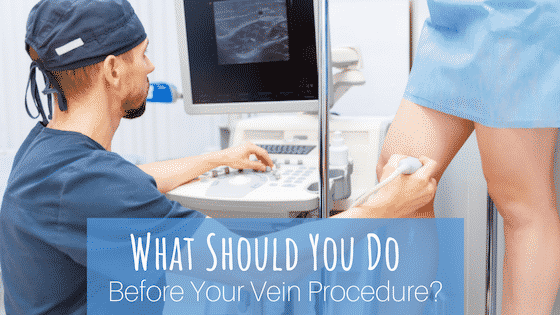 Vein treatment has come a long way in recent years. Today, vein procedures are stress-free and minimally invasive. Quickly get back on your feet by following a few simple steps before you see the doctor for your treatment. 
Three Things You Should Do Before Your Vein Treatment
You may feel scared and intimidated before you receive treatment, but there's no need to be frightened. Your vein procedure will go well if you:
1. Choose the Right Clinic
When choosing a clinic and doctor to perform your vein procedure, there are some questions you can ask. Does the clinic use modern technology? Does the doctor have the required credentials? Does the clinic have everything you need? What do the clinic's reviews say?
Answering these questions will help you ensure you're choosing the right vein clinic!
2. Talk It Through with Your Doctor
Naturally, you'll have questions for your doctor. Make sure you understand how the procedure works and what you need to do. Your doctor will tell you what to expect after the procedure, like bruising or pain levels, as well as the best way to recover. You should also ask about any potential problems that could arise, to make sure you avoid them.
Your doctor will explain that, while you may have a short recovery time, you'll still want to take things slow. Gradually resuming normal activities will help keep your bruising and pain down. Build your strength back up before jumping into your usual activities.
3. Relax!
If you've done your research, there's no reason why you shouldn't go into your procedure feeling well-informed and comfortable. The best thing you can do before treatment is to relax!
Summit Skin & Vein Care in Lee's Summit, MO, can diagnose your venous problems and provide professional treatments to treat and diminish the appearance of varicose veins.