Since the earliest days of its development, laser hair removal has emerged as one of the most effective methods for getting rid of unwanted hair. Unfortunately, there's misinformation out there about it. Is belief in one of these myths keeping you from trying laser hair removal?
The Truth About Laser Hair Removal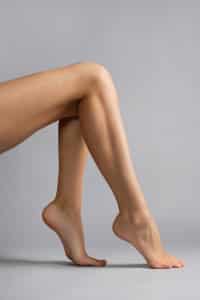 Myth: Laser Hair Removal is Dangerous
As long as the technician is using an FDA approved device, laser hair removal is perfectly safe. In fact, it's virtually pain free. Getting the same part of your body waxed is actually more painful.
Myth: Laser Hair Removal Makes Hair Grow Back Thicker Than Ever
Not so! Laser hair removal effectively damages the hair follicles. This helps to prevent the hair from growing back. However, it's possible for skin to develop new hair follicles, so eventually you may experience hair growth on a different part of your body. There is no connection between laser hair removal and the development of new follicles.
Myth: Lasers Give You an Unhealthy Dose of Radiation
The truth is that the laser treatment doesn't expose you to any radiation. You're probably at more risk while getting an X-ray at your dentist's office.
Myth: One Extra Long Session Can Get Rid of All Your Hair
Sorry, but if you're serious about hair removal, you're going to have to undergo laser hair removal at least three times or more. That's because hair grows in cycles and at different rates. If you truly want a portion of your body to be completely hairless, several treatments may be required.
Myth: Laser Hair Removal is Equally Effective on All Hair
While technological advances have made this technique more effective for most people, it does not actually work on everyone. People with white or gray hair probably are not good candidates because their hair is not heavily pigmented enough for the laser to target.
Overall, laser hair removal is safe, effective and long lasting, making it a fantastic choice for getting rid of unwanted hair.
Laser Hair Removal Solutions
Find out if  laser hair removal is a good solution for you by contacting the experienced team at Summit Skin & Vein Care.
Call us today to get started! (816) 533-4398
Proudly serving Kansas City, Lee's Summit and surrounding areas