There are many ways to remove unwanted hair from the face and body. You can tweeze, shave, or wax. You can even consider laser hair removal. What are the benefits of the procedure compared to the other methods?
Laser Hair Removal vs. Other Hair Removal Methods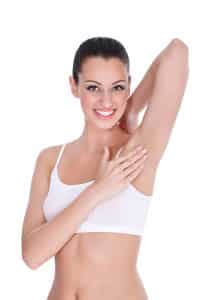 • Tweezing is the method most women use on their eyebrows. They can perform the procedure at home, by themselves, as long as their vision is good. They can remove several hairs or a single hair at a time on a daily basis. As long as they are careful, it works well on this very small isolated space.
• Shaving is the method that most women learn to remove unwanted hair from their legs and underarms when they are young. It should not be used on arms or on the face as the hair tends to return quickly and be darker and coarser.
• Waxing can be done in the home or in a beauty salon. It is fast, but like shaving, it generally needs to be performed again and again. It is also slightly painful. If hot wax, instead of wax strips, is used, skin damage can occur.
• Laser hair removal is the use of a very concentrated light beam into hair follicles to eliminate the hair. It targets the hairs root and can lead permanent loss of the hair follicle after 3-5 laser hair removal treatments. The procedure must be performed by a skilled technician or doctor, to prevent skin damage. It is a fast procedure. Laser hair removal removes hair in a quarter size location in just a second. In the same way that tweezing can isolate a single hair for removal, laser hair removal can do the same.
Skin should be protected from the sun for a couple of weeks after laser hair removal. However, as a hair removal method, laser hair removal has a number of advantages. Laser hair removal is quick. Laser hair removal, performed correctly, causes no damage to the skin. In addition, after just a few treatments, laser hair removal may remove hair permanently from problem locations.
Find out how to stay smooth and radiant with the experts at Summit Skin & Vein Care.
Call us today to get started! (816) 533-4398
Proudly serving Kansas City, Lee's Summit and surrounding areas