Summit Skin & Vein Care is a Medical and Aesthetic facility providing comprehensive vein care for Lee's Summit, Missouri and its surrounding areas. Here, we are dedicated to the diagnosis and treatment of vein conditions, such as varicose veins, venous insufficiency (venous reflux disease), spider veins, and venous leg ulcers, as well as the enhancement of your health and appearance by way of quality vein care. We provide comprehensive vein care including expert consultations, on-site diagnostic studies, and state-of-the-art technology.
Quality Vein Care
How is our vein care treatment done? We use minimally invasive and non-surgical techniques for both medical and cosmetic vein care treatments. As a specialized vein care facility, Summit Skin & Vein Care of Lee's Summit, MO, has a variety of safe and effective vein treatments available. In effect, our vein care services are personalized and based on what is best for the patient.
Meet Our Vein Care Staff.
Our vein care facility is staffed by venous disease specialists (phlebologists) and other highly trained staff members. The combination of Medical, Surgical, and Aesthetic training makes this team complete in its approach to your individual vein and skin needs. Our educated and friendly staff will ensure you receive the highest level of quality care.
Learn About Our Facility.
When you visit our state-of-the-art vein care facility, quality and effective service is guaranteed. Our top-of-the-line technology and equipment ensure that you receive the best care available. What can you expect at our vein care facility? Quick vein scans, on-site diagnostics testing, and comfortable examination rooms are just a few of the perks our Lee's Summit, MO, facility offers.
Enjoy a Free Vein Screening.
Have you noticed a change in your veins but are unsure what the problem is? If so, don't worry.  We offer FREE ultrasound vein screenings and complimentary consults for cosmetic services each day of the week. This tool helps us identify any existing vein conditions that demand the attention of a vein care specialist before treatment occurs. In addition to helping our specialists learn about the health of your veins, this vein care service enables you to make a well-informed vein treatment decision. The result? Both patients and vein care specialists will be on the same page, which makes for the best treatment possible.
Ready for vein treatment? Contact Summit Skin & Vein Care at (816) 533-4398 today for more information about our vein care services or to schedule an appointment.
Summit Skin & Vein Care is located in Lee's Summit, Missouri, on the southeast side of the Kansas City Metroplex, and proudly serves the Lee's Summit area, including (but not limited to) Kansas City, Raytown, Independence, Blue Springs, Harrisonville, Warrensburg, Clinton, MO, and the surrounding areas.
Summit Skin & Vein Care is Now on Facebook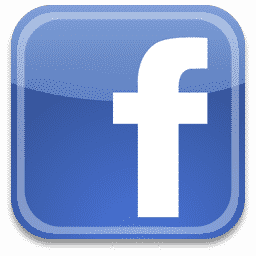 As a thank you for liking us on Facebook, you will be able to print a coupon good for 70% off your next Microdermabrasion appointment. To print the coupon, please visit our Facebook page, click "like," and then click on the "Coupon" tab. Also feel free to Find us on Google+!